Abbie Rosenberg
Founder, Executive Director
Abbie has over 30 years of experience as an advanced psychiatric nurse practitioner, including outpatient private practice, inpatient psychiatric care and on college campuses. She also has experience in the non-profit sector as the founder and executive director of an event raising money for ALS (Lou Gehrig's disease) for 16 years
Abbie lives in Hopkinton, MA with her husband and two sons. She enjoys hiking with her dog, volunteering in her community and spending time with family and friends.
Marissa Carty
Program Development & Marketing Manager
Marissa is a former MHC intern, the founder of MHC's Young Adult Advisory Board, and an alumni from Boston University's Class of 2022. She graduated summa cum laude with a B.A. in psychology and was a Kilachand Honors College scholar. She has experience in social-emotional education, behavioral healthcare, graphic design, event management, and research. She is excited to use her skills to support MHC in bringing mental health literacy to all. 
In her free time, Marissa teaches dance, spends time outdoors, and loves to bake for her family and friends.
Natalie Boechel, LICSW
Natalie Boechel is a Licensed Independent Clinical Social Worker. She has experience working with youth and families in a variety of different clinical settings. Most recently she worked as an emergency psychiatry social worker. She also has experience working in outpatient therapy, group homes, and mobile crisis.
Natalie is extremely passionate about mental health and educating others to build awareness and compassion. Natalie is excited to have the opportunity to educate on a larger scale, and be part of a team that shares the same passions about mental health education.
In her free time, Natalie loves being in nature, practicing yoga, ice skating, and reading.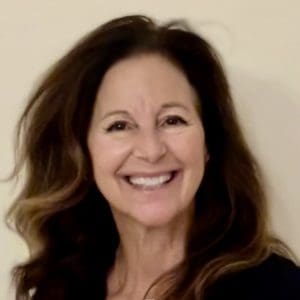 Michele Bredice Craemer, M.Ed.
Michele Bredice Craemer holds a bachelor's degree in Human Development from Boston College and a Master's of Education in Health Science from Springfield College. She is certified through American Council on Exercise, and has a course certificate of The Science of Well-Being.
She has over 25 years of experience in the field of health and wellness; including corporate fitness center management, wellness program management, exercise group instruction, personal training and specific training programs such as Walk-to-Run Series.
She is the founder of power pack presentations, where she has designed and implemented presentations on various wellness and motivation topics. Subjects have included themes of: stress management, exercise motivation, positive attitudes, goal setting and life balance. She has been an invited speaker at many organizations, schools, colleges, corporations and conferences. Her presentations include keynote addresses for the Charlotte Hungerford Hospital Women's Health Event and the Litchfield Women's County Network Daughter's Day Event.
Michele is a part-time instructor at Massachusetts Institute of Technology, where she teaches courses on Fitness/Stress Management and Fitness/Resiliency to undergraduate students.
She is the author of 3 books: 2 children's picture books and an inspirational book for girls–all which promote physical activity and healthy lifestyles.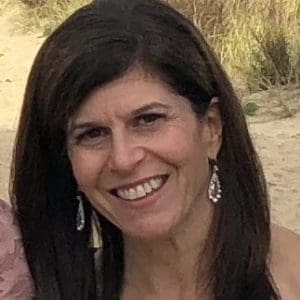 Gabrielle Giordano BS, EdM
Gabrielle was a teacher at Fay School in Southborough MA for many years. She was previously a stay at home mom, who balanced volunteer opportunities with part-time businesses, and also a Financial Aid Director at the Kennedy School of Government at Harvard University. She has three adult children who are now all out of the house. She is working with Mental Health Collaborative as an educator consultant and co-taught the mental health curriculum remotely and is now enjoying training other educators.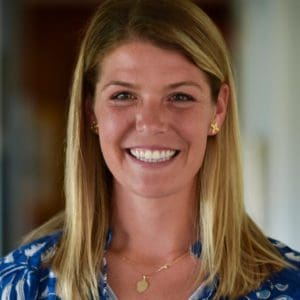 Ali Gutermann, LICSW
Ali is a licensed clinical social worker with nearly a decade of experience working with children adolescents and families in both school and outpatient therapy settings, as well as inpatient mental health. She has experience supporting students with a variety of mental health challenges, including anxiety, ADHD, executive functioning skills, trauma, depression and other learning differences. In addition to her clinical work, Ali has helped to design, implement and deliver numerous Social Emotional Learning (SEL) curricula in schools working alongside teachers, school administrators and students in grades K-8. Ali is passionate about helping children and adolescents grow, flourish and succeed and is excited to bring her enthusiasm and energy to Mental Health Collaborative.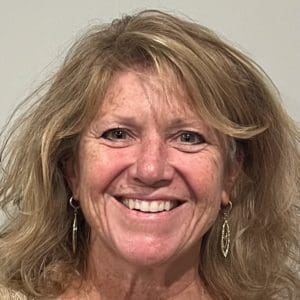 Susan Hanly, MSN, RN
Sue has worked as a registered nurse for over 36 years and for 22 of those years, was a middle school nurse. In 2019, she graduated with her Master's of Science in Nursing and is currently working as a clinical nursing instructor at Quinsigamond Community College in Worcester overseeing Associate Degree Nursing students in their psychiatric rotation. Sue became passionate about mental health education 19 years ago when her own daughter began struggling with depression. Very quickly, she came to realize how little most people knew about mental illness including students, parents, teachers, doctors, nurses, police officers, coaches, and college administrators. She is thrilled to be part of Mental Health Collaborative and shares their mission to bring mental health literacy to all.
Sue and her husband live in Westford, MA and have 4 grown children. She loves to spend time with her children and grandchildren and is a fitness enthusiast.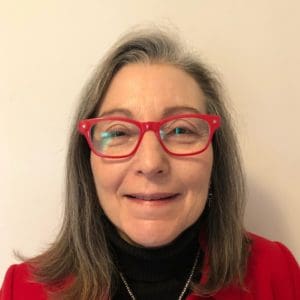 Elena List, LICSW
Elena is an LICSW, earning her Masters degree in social work from the University of Wisconsin, Madison. Her career has included a wide range experience, including hospital social work, and obesity and eating disorders counseling. Her passion turned to prevention and health promotion with a focus on the development and delivery of stress management, smoking cessation, fitness and nutrition-based education in workplaces and community settings. Later, she spent 10 years working for the UMass Medical School Center for Tobacco Treatment Research and Training, where she was involved in research, provider education on tobacco interventions and tobacco treatment training efforts. Her passion for education on health and mental health issues continued most recently as a Program Manager for MassGeneralBrigham where she was involved in a number of efforts to improve patient flow, enhance team-based care, integrate behavioral health measures into primary care and support the management of preventive care and chronic disease measures. Much of her work over the decades has included training and education to improve health, and she is very excited to bring this experience along with her clinical background to the critical mission the Mental Health Collaborative.
Arti Kumar-Jain, Ph.D Candidate, MCHC, M.Ed
Arti Kumar-Jain is currently the Executive Director of Diya Holistic Life Care, a 501c3 non-profit organization headquartered in Virginia Beach, Virginia. Arti is also the Founding Director of Love & Light 4 Kidz LLC. Arti provides leadership, collaboration and partnership opportunities for education and advocacy in the community. Mrs. Kumar-Jain has obtained several certifications through the coaching modality.that allow for engagement and education with various organizations in the community and nationally.
Arti has previously taught in the preschool and elementary education setting as well as providing tutoring services. She has also done a Master's Degree in Clinical Mental Health Counseling and currently is part of a private practice in Virginia. She is currently pursuing a Doctor of Philosophy in General Psychology with an Emphasis on Performance Psychology (Qualitative Design) from Grand Canyon University. She has selected as her dissertation research to focus on the impact of mindfulness and the role of burnout in preschool teachers. Mrs. Kumar-Jain intends on using qualitative measures in survey collection and interviews for her dissertation topic.  
Arti is deeply motivated in education and advocacy in mental health and well-being. She is committed to serving local, national and international efforts in examining holistic health to live happier, joyful, and healthy lives. She enjoys spending time with her family, yoga, mindfulness, and anything calling for her in the moment.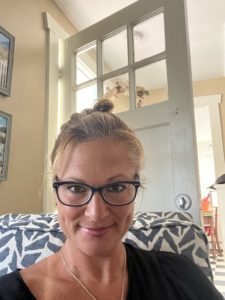 Carrie Prisco, MEd in Special Education, MEd in Literacy
Carrie was a teacher and team leader in Westborough, MA for years. She has two girls of her own and loves being active and volunteering in her community. Carrie co-taught the mental health curriculum to remote 8th graders in MA, and enjoyed using interactive and creative ways to engage the students. She is passionate about teaching and learning, and believes this curriculum will make a difference in students and schools.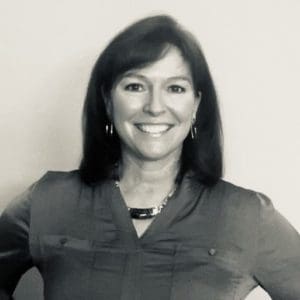 Karen Renaud, M.Ed., CiWPP, CiHS
Karen has been teaching in the field of wellness education for 23 years.  She proudly served as the K-12 Wellness Subject Matter Leader for the Hopkinton Public School district and has presented at the MAHPERD, SHAPE America Eastern District Association and National conventions.  Several years ago, she was introduced to Positive Psychology while developing a high school stress management course.  She was so fascinated by this field of study that she enrolled in a certification program in Wholebeing Positive Psychology.  In the years since, she has also completed certifications in Positive Psychology Coaching, Happiness Studies with Dr. Tal Ben Shahar and is completing a mindfulness and meditation certification program. Currently, she works as a Positive Psychology coach for teens and young adults, is an online course creator and professional education provider. She is passionate about bringing Mental Health education to all schools in the U.S. because it is an often ignored, stigmatized and misunderstood part of our health and wellbeing. Karen is thrilled to be part of the Mental Health Collaborative team.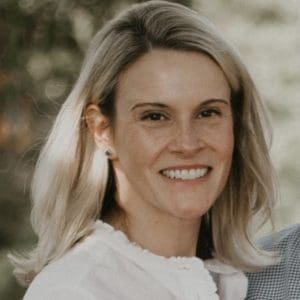 Elizabeth Schuster,  M.A. in Counseling Psychology
Elizabeth is a licensed secondary school adjustment counselor with over 18 years of experience working with students in grades 6-12, as well as, college students. Her work has focused on helping students with mental health challenges, social/emotional challenges, and helping students and families navigate the accessibility process involved with physical, learning, and medical disabilities.  Elizabeth is also an adjunct instructor in undergraduate psychology programs and an executive function coach working with college students.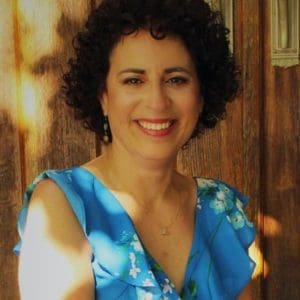 Gail Martinez Waters, Ph.D., LCPC, NCC
Gail has a Ph.D. in Counselor Education and Supervision with Spiritual and Pastoral Integration, as well as a M.Ed. in School Counseling. She has 17 years of experience working with children and adolescents as a K-12 school counselor and licensed clinical professional counselor in Maryland. In addition to her school and clinical experience, she is an adjunct professor in the Clinical Mental Health Counseling graduate program at Wilmington University in Delaware. Gail's doctoral research study was on the impact of mental health literacy training on mental health knowledge, attitudes, relationships, and spirituality at work of secondary teachers. Mental health literacy advocacy, research, and training in schools and communities is her passion.
Kristy Willadsen, BS
Kristy is a certified WellCoach and actively coaches individuals to be their best selves through goal setting, and the power of positive thinking. She has also worked in the Hopkinton school system's Parent Teacher Organization in various ways. Mostly, she loved being in and around the athletic coaching role leading and advising many young kids from 2nd grade through middle school. Previously, Kristy was a Marketing Director at MIT's brand new health & wellness center. She was passionate about bringing the education and importance of health & wellness to the minds & bodies of students, staff and professors at MIT's intense educational environment.
As a Trainer at Mental Health Collaborative, Kristy specializes in bringing MHC's critical and pertinent mission to coaches and athletes in both the High School and Collegiate level.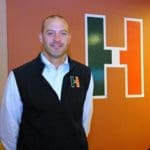 Evan Bishop
Evan is the principal at Hopkinton High School. He has worked at HHS for the past 15 years. He started his career as a school counselor and coach and has spent the last 10 years as an administrator. He loves to spend time with his family & friends, coaching his daughter's sports teams, traveling and exercising.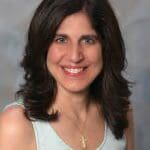 Sharon Burdulis
Sharon has been practicing pediatrics for close to 25 years in the community setting. She and her husband are blessed with 5 children and 2 dogs. In addition to spending time with her family, she loves to run and volunteer her time.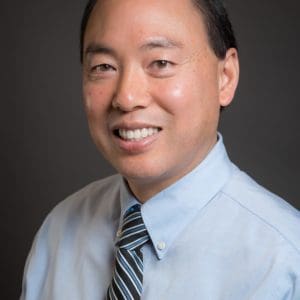 Kirk Lum
Kirk is a psychiatrist who has been in practice in the Boston area for over 20 years. He has enjoyed working in community mental health clinics and private practice. He has a love and appreciation for teaching and schools as both his wife and daughter are teachers and he did a student teaching internship himself at Brookline High School many moons ago.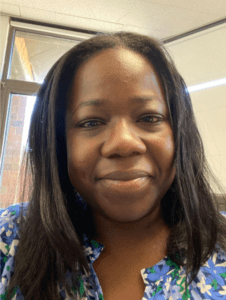 Jennifer Herring
Dr. Jennifer Herring is a graduate of Gordon College, Cambridge College and Lesley University. At Gordon College, Dr. Herring studied Theater and minored in communications. She was the recipient of the New City/Clarendon Scholars program which recognized urban leaders and their potential to make an impact in their communities or partnering urban communities with Gordon. Additionally, Dr. Herring has traveled to Ghana, W. Africa, Guatemala, London, Scotland for service learning and theater study abroad. In graduate school, Dr. Herring obtained a Master's of Education in Psychological Studies as well as a PhD in Educational Leadership. Her research focus centers around supporting all students who have endured trauma in school. After the personal and professional experiences gained from the COVID-19 pandemic, Dr. Herring was able to reimagine what a safe and supportive school requires with the lens of trauma-sensitivity and language learning.
Herring Hope & Healing was founded in 2020 at the height of the COVID-19 pandemic. Jennifer E. Herring is a scholar and trauma recovery coach who centers the work of trauma and trauma recovery in educational settings. Trauma lives not just in the bodies of survivors but in systems that could be perceived as oppressive by the people that are engaged with them. The Herring Hope & Healing provides coaching and consultation to survivors of trauma and those who teach them and care for them. HHH incorporates foundational principles of learning and development as well as how trauma impacts the daily life of the survivor. HHH seeks to provide practical tools for trauma recovery for survivors and steps for institutional improvement for educators and caretakers.
Ilene Silver
Ilene is a former longtime principal of the Elmwood School in Hopkinton, MA. She lives in Framingham with her husband and loves to spend time with her grandchildren and travel. She is also an avid volunteer in her community.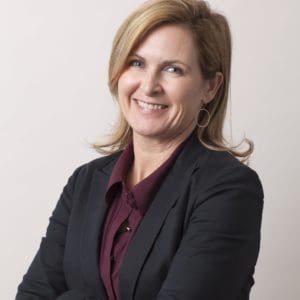 Lisa Stevenson
Lisa is an award winning Creative Director/Art Director with more than 25 years of experience. She is VP, Creative Director at Merge, Boston—a marketing agency specializing in the healthcare and financial services industries. She is mom to two amazing daughters and when she isn't driving the dance carpool, she loves to travel and ski with her kids.
Executive Board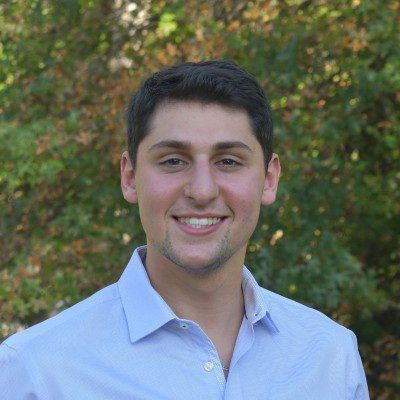 Evan Sisitsky
"MHC is doing such important work in de-stigmatizing mental illness and it is truly an honor to be a part of it. There are too many people who are suffering silently, and being a part of the Young Adult Advisory Board has truly opened my eyes to the power of conversation, and how important it is to be educated on mental illness and mental health."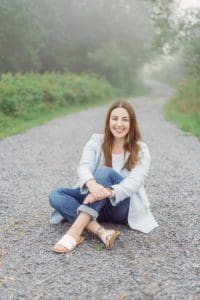 Amanda Higgins
"YAAB has created such a safe space for like minded people who are advocating for standardized mental health education to get together. The mission of the group is so special and we strive to truly make a difference and push the mission of MHC forward! The bonding events and brainstorming sessions with MHC's staff really empower us to make small changes in our own lives to make a big change in our communities. I am so honored to be a part of this organization."
Nicole Winthrop
"I love being a part of YAAB because, throughout our monthly mental health hours, we've formed our own little community of young adults and students who are passionate about mental health literacy and ending the stigma, but also want to support each other on an individual basis. It's a driven group that cares about MHC's mission but has also created a safe space for its members."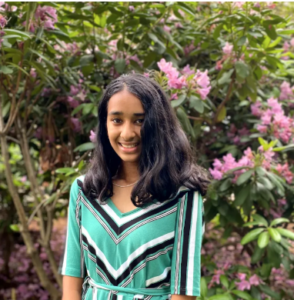 Srilakshmi Venkatesan
"YAAB is an incredible opportunity for peers to share perspectives on various topics that affect all of us personally. Being part of this wonderful community has allowed me to improve upon my own mental health and create new optimistic mindsets. I believe that it is incredibly important that we educate people and work with young adults to improve their mental wellbeing."
YAAB Member List
| Name | Position/Title |
| --- | --- |
| Ally Gray | Student |
| Amanda Higgins | CEO – Cognition Consulting |
| Anna Noroian | Student |
| Callie-Rose Ronan | Student |
| Charlie Simulis | Student |
| Conner Willadsen | Student |
| Courtney Fraser | Student |
| Ellie Merrild | Student |
| Evanya Mathur | Student |
| Gina Bates | Student |
| Holly Thompson | Student |
| Katie Balster | Student |
| Katie Cooper | Student |
| Matt Gross | Student |
| Maya Holzman | Student |
| Marissa Carty | Program Development & Marketing Manager – MHC |
| Nicole Winthrop | Student |
| Samantha Brayton | Student |
| Sydney Holzman | Student |
| Tara Pucci | Student |
| Zadie Blish | Student |
Mission Statement
Mental Health Collaborative's Young Adult Advisory Board strives to 1) create a safe, connected community where members can have open discussions on, find support for, and learn about mental health, 2) advocate for mental health literacy and education from young adult voices, and 3) spread the mission of Mental Health Collaborative by increasing visibility and fundraising to bring mental health literacy to all.
Goals
The Young Adult Advisory Board fulfills our mission with these goals:
Create Community

Attend at least 8 of our monthly Mental Health Hours
Host at least one Mental Health Hour with support from the Board
Attend bonding events

Advocate from Young Adult Voices

Share your perspective and stories in promotional content for MHC
Collaborate with a small group of other YAAB members to create informational social media posts for MHC

Spread Mental Health Literacy to All

Follow MHC on social media to stay updated on what is happening at MHC
Share information on MHC's campaigns, events, and other things via social media and word of mouth