Our Mission
Building Resilient Communities through Mental Health Education & Awareness
Through our programs, we decrease stigma, increase knowledge, and give people the skills they need to flourish
Our Vision
Informed communities where people flourish, live the lives they imagine for themselves and engage in the promotion of mental well-being. We are dedicated to ending stigma and improving mental health literacy across communities by moving away from a crisis based response toward a model of prevention through education and awareness.
Our Story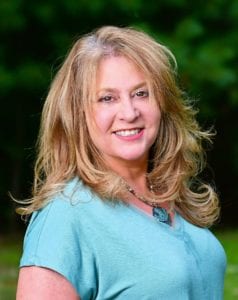 Abbie Rosenberg, RN PMHNP
Founder, Executive Director
"In my 30 plus years of working as a therapist and psychopharmacologist, I have become increasingly aware of the shame, stigma and lack of education that exists within communities around mental health challenges and mental disorders.
"In 2017, a patient who had moved out of state, sadly lost his battle with depression and anxiety and died by suicide. Mental Health Collaborative was sparked in his honor and in his memory as well as in memory of the many other people that suffer silently and have tragically lost their lives too early.
"We believe that with education and awareness, we can work together to decrease stigma and open the door to conversations about mental illness. Our mission is to build informed, resilient communities through education and awareness. We hope to improve mental health literacy in as many communities as we can."
Diversity, Equity, Inclusion, & Belonging
At Mental Health Collaborative, diversity, equity, inclusion, and belonging (DEIB) is an integral part of our values and mission and is something that we seek to continually improve within our organization. We honor and celebrate the many unique identities of our employees, volunteers, clients, and supporters. We recognize the disparities in mental health between historically marginalized and historically privileged communities. We know that many marginalized groups face additional circumstances that negatively impact their mental health, lack access to care (and specifically culturally competent care), and are rarely given mental health education. We also recognize that those with mental illness often suffer in shame and silence and face discrimination due to stigmatizing and fearful attitudes. Mental Health Collaborative is committed to a better future by ensuring that our programs are accessible and inclusive to high-needs, underserved populations in order to reduce disparities and inequities in mental health knowledge, literacy, education, and access to care.