Grit: The Power of Passion and Perseverance, Angela Duckworth
This New York Times best seller, written by psychologist Angela Duckworth, explains that grit, not talent or creativity or networking, is the key to success and achievement. Grit is a combination of perseverance and passion, and can drive anyone through the toughest obstacles. The book looks at grit in action in military cadets, teachers in highly competitive schools, and even National Spelling Bee finalists. For anyone pursuing a difficult goal or overcoming adversity, Grit: The Power of Passion and Perseverance is a must-read.
---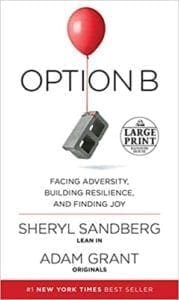 Option B: Facing Adversity, Building Resilience, and Finding Joy, Sheryl Sandberg and Adam Grant
The impressive titles of Facebook COO and top-rated Wharton professor may mask the emotional adversities of Sheryl Sandberg's life. In this New York Times #1 best seller, Sandberg opens up about the sudden loss of her husband. This book explores the feelings of shock and intense grief upon the moment she found him, the hopeless she felt when she didn't think joy was possible in her life anymore, and the growth she experienced through the help of psychologist Adam Grant. Grant explains that resilience can be built and exercised, and that after a great trauma that takes away Option A, Option B is always available. For those looking to heal, this book is inspiring and informative.
---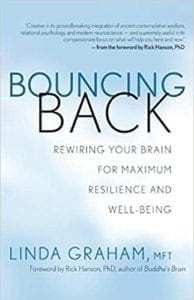 Bouncing Back: Rewiring Your Brain for Maximum Resilience and Well-Being, Linda Graham
This book is a step-by-step manual to retraining the neural circuits in your brain for maximum resilience. We all deal with adversity, from everyday annoyances to life's greatest losses. Marriage and Family Therapist Linda Graham discusses how we accidentally learn damaging patterns of thought over time and weaken the resilience circuits built into our brain. Then she gives concrete practices to rebuild our defenses and strengthen our well-being. If you would like to exercise your resilience circuits, this book is for you.
---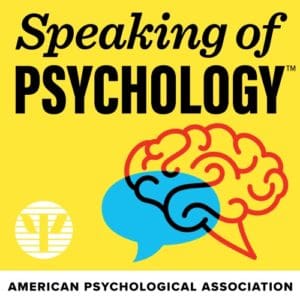 Speaking of Psychology: The Role of Resilience in the Face of COVID-19 with Ann Masten, PhD (Podcast)
Especially in the time of COVID-19, resilience can help us overcome the financial, physical, and emotional hardships we experience. This podcast (with an accompanying transcript below) features psychologist Ann Masten, who discusses the importance of resilience in the current pandemic. With over forty years of experience studying resilience in humans, she explores the unexpected difficulties of the new normal from school at home to job loss to isolation. While resilience is always an important skill, many of us need it now more than ever.